We Haul
Appliances
Blocks
Bricks
Broken Concrete
Carpet
Construction Debris
Dirt
Estate Clean-Ups
Furniture
Garage Junk
Gravel
Green Waste
Metals
Pallets

Trees
Wood
Yard Debris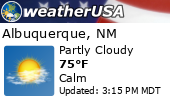 24-7 Haul was established in 2004 by Tony Mazotti, who maintains the highest standards of service while maintaining his low prices.

24-7 Haul is committed to an extensive recycling program that recycles usable items and insures that recyclable items are delivered to the appropriate facility. Many times items are donated to shelters and second hand stores in hopes that they can be kept out of New Mexico landfills.

Because of the company's high standards and commitment to their customers, 24-7 Hauling is the #1 hauling company in Bernalillo County.

References are available upon request. Thank you for your business!



Call us today for your FREE estimate!
Project 1






Call us for FREE estimates on:

Post Tennant Clean UP
Yard Debris Clean Ups
Appliance Removal
Office Removal
Garage and Storage Unit Clean Outs
Light Construction Removal